Governors
The Twyford Trust is governed by a Board of Directors which is made up of Church of England representatives, the chairs of school governing bodies, elected staff representatives, elected parent representatives and the Executive Head Teacher. The Directors appoint people who are locally based to serve on the Local Governing Body for each School in the Trust.
The Ada Lovelace Local Governing Body is made up of local Church of England representatives, elected staff representatives, elected parent representatives, co-opted Governors, a Directors' representative and the Associate Head Teacher.
Currently the Chair of the Local Governing Body is Mrs Emma Harniman.
Further information about the Local Governing Body can be found in Governance.
Senior Leadership Team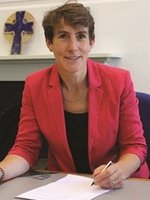 Dame Alice Hudson
Executive Headteacher
Executive Headteacher of Twyford CofE Academies Trust since 2012, having previously been Headteacher at Twyford CofE High School since 2002. She joined Twyford in 2000 as Deputy Headteacher then progressed to Acting Headteacher. Prior to Twyford High School she was Deputy Headteacher at Brentside High School, and previous to that she taught at Central Foundation Boys' School in Islington and Maria Fidelis School in Euston. Alice was educated at Slough Girls' High School, Leighton Park School and St Hilda's Oxford where she read English.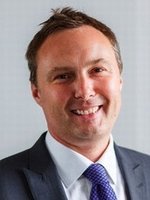 ​Keir Smith
Headteacher
Graduated as a Geography teacher from the Institute of Education in 1995. First teaching post was at Cardinal Wiseman and was appointed as an Assistant Head Teacher at Twyford High School in 2000. He was Deputy Head at Twyford from 2003 and was awarded the NPQH Qualification in 2008, which led to his appointment as Associate Head Teacher at William Perkin CofE High School in 2013. He was appointed as Headteacher for Ada Lovelace CofE High School in September 2019.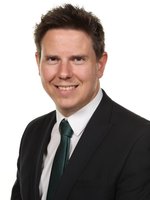 Chris Wiggins
Deputy Headteacher
Graduated from the University of Worcester in 2005 and trained as a ICT and Computing teacher in 2006/7 with the University of Gloucestershire. More recently Chris completed an MA in Education Management at King's College London. He joined Twyford Trust as an NQT in 2007 and has previously held roles of Head of Computing, Curriculum Coordinator and Assistant Headteacher for Key Stage 3 at Twyford CofE High School before being appointed Deputy Headteacher for Ada Lovelace in 2019.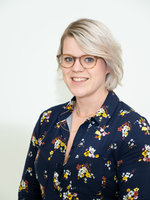 Kate Brewer
Deputy Headteacher, Staff Delivery and Development
Graduated from the University of Maynooth, Ireland with a Double Honours degree in Mathematics and Economics in 2009. Completed a Post Graduate Certificate in Education at Bangor University in 2010. Joined the Twyford Trust in 2015 and led the Mathematics Department at William Perkin to their first set of GCSE results in in 2018 in her role as Head of Maths. Kate joined the Ada Lovelace Senior Leadership Team in 2019 in her role as Assistant Headteacher. She was appointed to her role as Deputy Headteacher, Staff Delivery and Development for Ada Lovelace CofE High School in September 2021.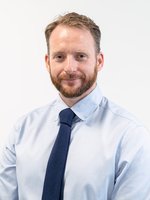 Matthew Cowing
Deputy Headteacher, Head of Assessment & Curriculum Organisation
Graduated from the University of Bath with a degree in Physics before graduating as a Science teacher from the London Metropolitan University in 2007. Matt started his teaching career at Hounslow Manor school in West London before moving to Ealing where he held positions of Head of Physics, Head of Chemistry and Lead Practitioner. He was Head of Science for five years at a local school before joining Ada Lovelace in 2019 in an Assistant Head Teacher role. Matt has now been appointed to the role of Deputy Headteacher.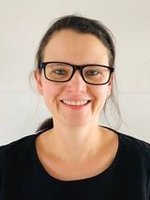 Jessica Adler
Head of Year 7
Jessica graduated from the University of Cambridge with a degree in Social and Political Sciences. Upon finishing her university studies, she worked for five years as a presentation planner, researcher and producer at BBC World News. In 2016 she trained as an RE teacher through the School Direct scheme, based at William Perkin CofE High School where, on qualification, she obtained her first teaching post. Jessica gained a SENCO qualification in 2017 and has also been responsible for implementing the Ethics programme at Ada Lovelace CofE High School. She was appointed Head of Year 7 at Ada Lovelace from September 2020.
Other Key Staff
Ms Jessica Adler
School SENCO
Mrs Pia Dixon
Wider SLT - Head of RE and SMSC
Miss Hannah Marr
Head of Year 10
Miss Grace Aldridge
Head of Year 9
Mr Patrick Cahill
Head of Year 8
Miss Jessica Bannister
Head of English
Mr Hugo Fell
Head of Maths
Ms Josephine Lyon
Head of MFL
Mr Ethan Fahy
Head of Science
Miss Megan Bryant
Head of Humanities
Miss Amy Wells
Head of PE
Miss Katherine Sullivan
Head of Art
Revd David Brammer
Trust Chaplain
Mr Robert Massey
Trust Head of Data & Assessment
Mr Richard Lane
Trust Director of Finance and Operations
Ms Izabela Zalewska
Trust HR Manager
Mrs Felix McGonigal
Trust Head of Specialist Music College
Miss Sharon Moody
Trust Head of Specialist Languages College

Administrative Staff

Mrs Valerie Drake
Head Clerk to the Directors and Governing Bodies
Ms Claudine Mann
Executive Assistant to Dame Alice Hudson
Mr Rowan Burtimer
Site Manager
Ms Jane Routledge
Administration & Communications Manager
Ms Maxine Lang
Welfare Officer
To contact a member of staff please see Contact Us.