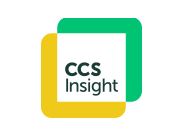 Our partnership with IBM for P-TECH West London has been highlighted in the CCS Insight article.
It mentions the way in which "The school, in the creative and scientifically inquisitive spirit of its historical namesake, is working with IBM and its partners through the P-TECH and SkillsBuild programmes to offer students an educational environment that better reflects the diversity of talent, social skill sets and educational capacity of its student body."
You can read the full article here.